For my main, I had the open-faced corn ravioli. Imagine a flatter lasagna but with the foie beurre instead of a tomato-based sauce. Then add the crispy duck confit and corn flakes on top with a bit of the sweetness from the apricot sauce. A delicious dish that I savoured through and through. The duck confit might've been a bit too crispy as I felt like I do when eating a bowl of Cap'n Crunch: it tastes good but my mouth suffers a little more with every bite.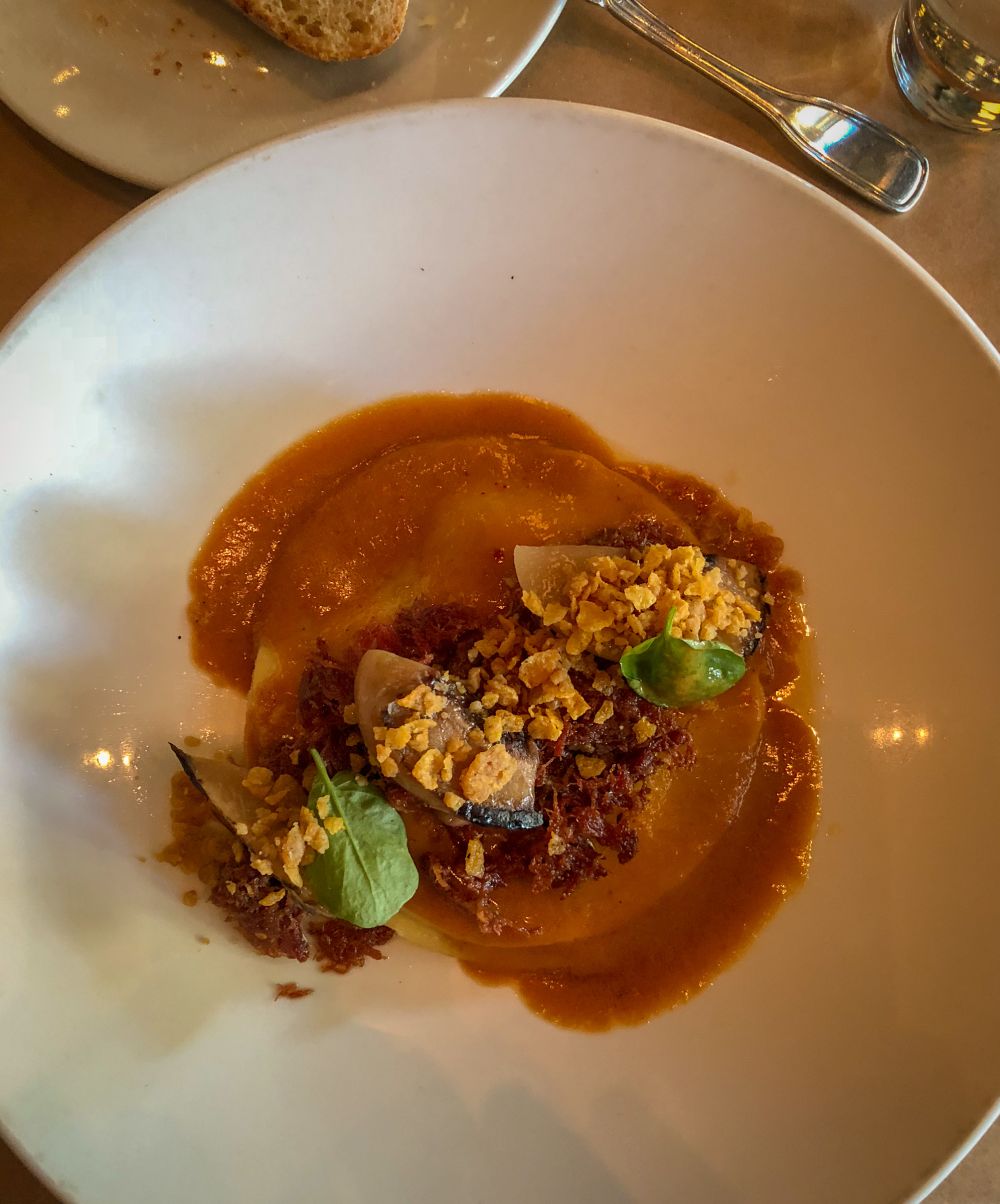 I ordered a glass of their featured red wine, a Gigondas from Les Pallieres. It paired well enough but I wondered if there might've been something else that would've suited the meal better.
Verdict: It was a wonderful meal and I'd definitely recommend going if you get the chance. It's reasonably priced while not feeling too cheap or too stuffy.
| | |
| --- | --- |
| Experience: | ★★☆ |
| Value: | ★★★ |
| Food: | ★★★ |
| Drinks: | ★★☆ |
| Service: | ★★☆ |
f2富二代官网入口